The Slug and Lettuce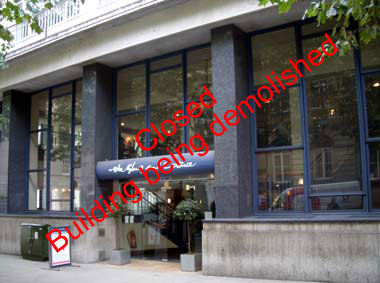 The Slug and Lettuce, 25 Bucklersbury, EC4N 8DA
Overall Rating : *****
Telephone : 020 7329 6222

Reviewed : 6th December 2005

WebSite : The Slug & Lettuce
Facilities : Big screen TV, Upstairs

Large downstairs but a small bar, you need to go on a non busy day if you want quick service. There are some several nice seating areas downstairs as well as upstairs. It''s what you would expect from the Slug, intended for the younger City clientele.


Index | links | Join
Pub List | Find a Pub | Pub News | Best Pubs | The City | Boundary | Updates | About | Contact