The Pavilion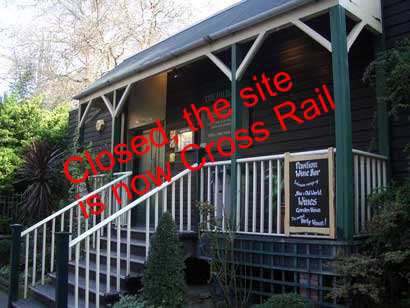 More Pictures
The Pavilion, Finsbury Circus Gardens, City of London. EC2M 7AB
Overall Rating : ***

*

*
Telephone : 020 7628 8224

Reviewed :23 June 2011

Chain : Jamies
Facilities : Beautifully usual venue.

One of the hidden treasures of the City, I know this is not what you would call a pub, it is a Wine Bar & Restaurant, but because of it's uniqueness The Pavilion is a must. The restaurant occupies the downstairs and offers a lovely choice of food if your budget can stretch to it. Upstairs however, you can enjoy a glass of wine or bottle of beer at pretty reasonable prices. It's worth the extra couple of pounds for the location alone but there is a lovely snobbery about even knowing The Pavilion exists. A real gem in the The City of London.


Index | links | Join
Pub List | Find a Pub | Pub News | Best Pubs | The City | Boundary | Updates | About | Contact