The Cannon
Permanently Closed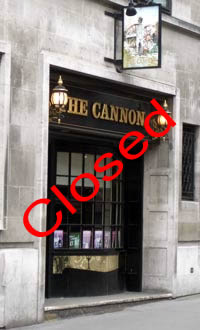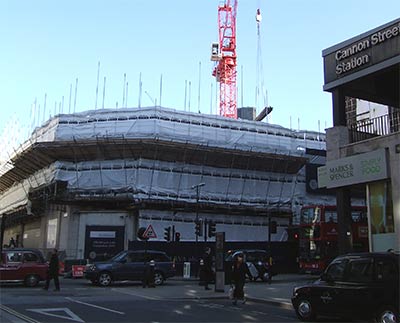 The Cannon would have been just where the bus is.
The Cannon, 95 Cannon St. EC4N 5AD
Overall Rating : *****
Telephone : 020 7397 9881

Reviewed : 7th October 2005

Facilities : Fruit Machines, Golfing Game.

Situated directly opposite Cannon St Station on Cannon Street what other name would you expect. This is more of a traditional pub, not popular with the ladies and not too many people dining. There are some seats just inside and again at the back. Although it is about ground the small frontage doesn't help the atmosphere.


Index | links | Join
Pub List | Find a Pub | Pub News | Best Pubs | The City | Boundary | Updates | About | Contact