Ryans Bar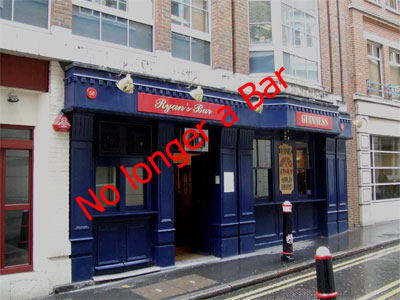 Ryans Bar, 56 Carter Lane. EC4V 5EA
Overall Rating : *****
Telephone : 020 7329 1100

Reviewed : 26th October 2005

Facilities : Fruit Machines, Golfing Machine.

This is a nice pub, odd shape, plenty of corners to hang around in and best of all, wooden floors, Lovely. I don't know who Ryan is but this a pub worth paying a vist.


Index | links | Join
Pub List | Find a Pub | Pub News | Best Pubs | The City | Boundary | Updates | About | Contact