Rack and Tenter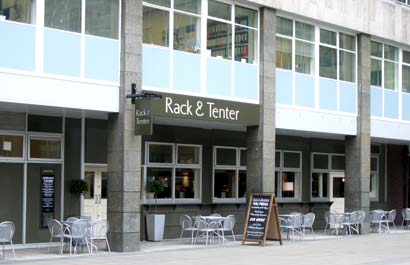 Rack and Tenter, 45 Moorfields, EC2Y 9AE
Brewery : Marston's Inns and Taverns
Telephone : 020 7628 3675

Reviewed : October 2008

Facilities :

Outside area - front and back; fruit & gaming machine ; multiple TV screens

In the shadow of City Point with a new look and feel. The Rack & Tenter has been refurbished with the same outfit at the Pavilion End, same brown chars & tables, same type of staff service where you can get a drink when seated provided it's not too busy. This is now a trendy looking up-market venue which serves Pedigree, although it still retains something of a pub feel. When I visited the finishing touches were being put to the outside area at the back, no doubt this will be a good attraction in the summer months.


Index | links | Join
Pub List | Find a Pub | Pub News | Best Pubs | The City | Boundary | Updates | About | Contact