O'Neill's - London Wall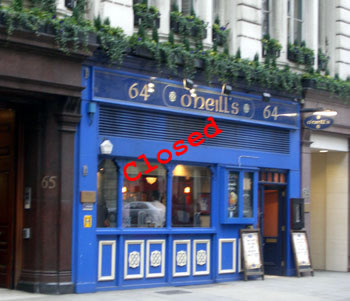 More Pictures
O'Neill's, 64 London Wall, City of London. EC2M 5TP
Telephone : 020 7653 9951

Reviewed : April 2006

Owned : Mitchells & Butlers
Facilities : Fruit machines, Guinness
Here we have the enjoyed O'neill's format, first seen back in 1994 and still a pleasant option. I understand the critics who say this is an 'out of the box' solution with no real heritage, which is true, but then, if you don't have the heritage as many don't in the City of London this offer an excellent escape.

This O'Neill's are a good atmosphere and a downstairs area too.


Index | links | Join
Pub List | Find a Pub | Pub News | Best Pubs | The City | Boundary | Updates | About | Contact