O'Neill's - Cannon Street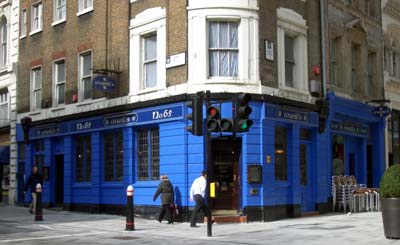 O'Neill's, 65 Cannon St, EC4N 5AA
Telephone : 020 7653 9951

Reviewed : November 2008

Owned : Mitchells & Butlers
Facilities : Fruit machine, Guinness
Here we have the enjoyed O'neill's format, first seen back in 1994 and still a pleasant option. I understand the critics who say this is an 'out of the box' solution with no real heritage, which is true, but then, if you don't have the heritage as in the City of London this offer an excellent escape. I see it like saying you can't make films set in the past because it's just a façade, it's a silly argument.


Index | links | Join
Pub List | Find a Pub | Pub News | Best Pubs | The City | Boundary | Updates | About | Contact