Heeltap & Bumper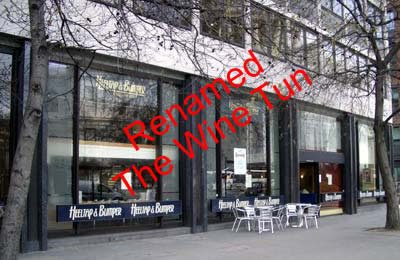 Heeltap & Bumper, 2-6 Cannon St, EC4M 6XX
Overall Rating : *****
Telephone :020 7248 3371

Reviewed :27-Mar-2006

Chain : Davy's
Facilities : Upstairs, also you can sit outside both front and back

Very much in the sytle of Picher & Piano. If you weather is good you can enjoy the couple of seats outside and a lovely view of St Paul's Cathedral accros the road. Introduced on the Davy's website as a 'wine bar'.


Index | links | Join
Pub List | Find a Pub | Pub News | Best Pubs | The City | Boundary | Updates | About | Contact