Bar 38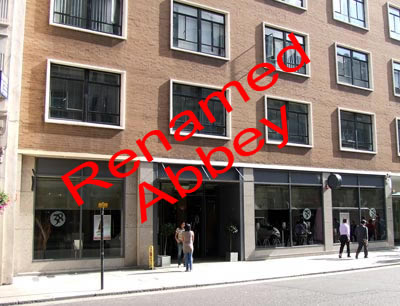 Bar38, St Clare House, 30-33 The Minories, City of London. EC3N 1PD
Overall Rating : **

*

*

*
Telephone :02077020470

Reviewed : November 2006

Chain :
Facilities :

Downstairs bar

Bar38 is a modem styled pub with a large full glass frontage, main ground floor bar and a lower ground bar. I visited on a Wednesday and there was no shortage of seats (as you might expect). As well as the common lagers there are some more unusual ones on draft, I had a Japanese beer called Kirin and to be honest, it was fine. Their prices are very reasonable for the City, service was friendly from the young bar staff. The ground floor layout is good, with the bar to your left as you enter and seating on the right along the glass frontage. Access to downstairs is via a metal staircase, where you find more seating, the lower ground bar and the toilets. The pub is large and guessing from the decor and seating tends towards a night club and young City revellers (since I felt out of place).



Index | links | Join
Pub List | Find a Pub | Pub News | Best Pubs | The City | Boundary | Updates | About | Contact